Step 1: Go to Portfolio page
To get started, please connect your wallet to Helix as you will need it to approve your transactions. Do also make sure that you have funds in Injective Wallet for you to transfer.
Go to Portfolio on the top navigation bar then click Transfer.
Step 2: Select asset to transfer
Once you are on the modal dialogue, select the asset you wish to transfer.
To transfer to Trading Account, please make sure Injective Wallet is selected as the origin and Trading Account as the destination. Available balance of each asset is also shown in the dialogue for quick reference.
Step 3: Provide transfer amount
Provide the amount you would like to transfer - you will be able to transfer an amount less than or equal to the available balance of the asset.
Once an amount is provided, click Transfer Now to proceed.
Step 4: Review transfer details
Review the transfer details and click Confirm if they are correct. You will be prompted a transaction approval request in the connected wallet. The transfer will be processed once approved.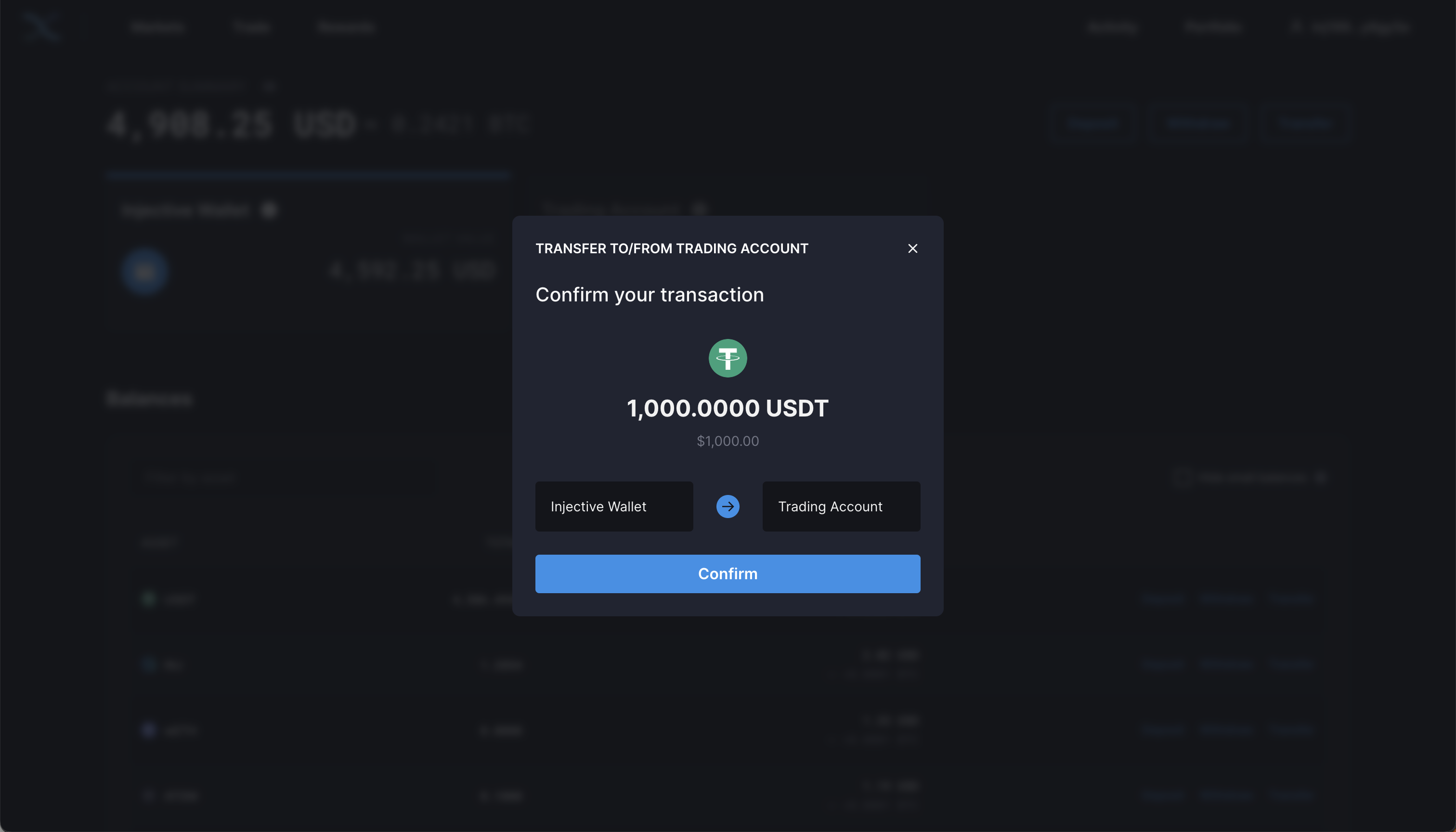 Step 5: Check transfer history
Go to Activity > Wallet History > Transfers to double check your transfer record. You can click View as well to view the transaction status on Injective Explorer.